Going Home
Payment
Your hospital bill will be delivered to your room prior to your day of departure. (Excluding pedatric patients)
Depending on time of discharge, and in case of insufficient paperwork, your bill may not be delivered to your room.
Inpatient Cashier

Hours:

8:40 a.m. to 4:30 p.m. on consultation days

Location:

Reception 1N

Patients in Building 3 are asked to pay their bill at Reception on the 2nd floor.

Building 3—2nd Floor Reception Map

Please be sure to bring your hospital card.
If you are discharged on a non-consultation day, in most cases your payment will be processed on the following business day.
Credit Cards
Visa, MasterCard, JCB, Diners Club, American Express
Be sure to confirm your card's limit and expiration date.
Patients in Building 3 can settle all payments by credit card from their room.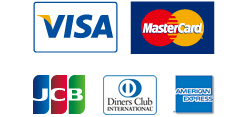 Parking Fee Exemption
Parking fees are waived for the day of discharge on a one-car-per-patient basis.
Please report to Reception Window 12 during check-in.
The exemption is for the day of admission and does not apply to cars parked during your stay.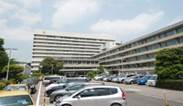 Building 3 Patient Luggage Delivery

Items required during your stay can be sent to the following address.

Keio University Hospital
Building 3 (South Ward) Inpatient Services
Patient's Name
35 Shinanomachi, Shinjuku-ku, Tokyo 160-8582

Please have luggage delivered on the day of admission.
Please visit the concierge to arrange sending luggage upon discharge.